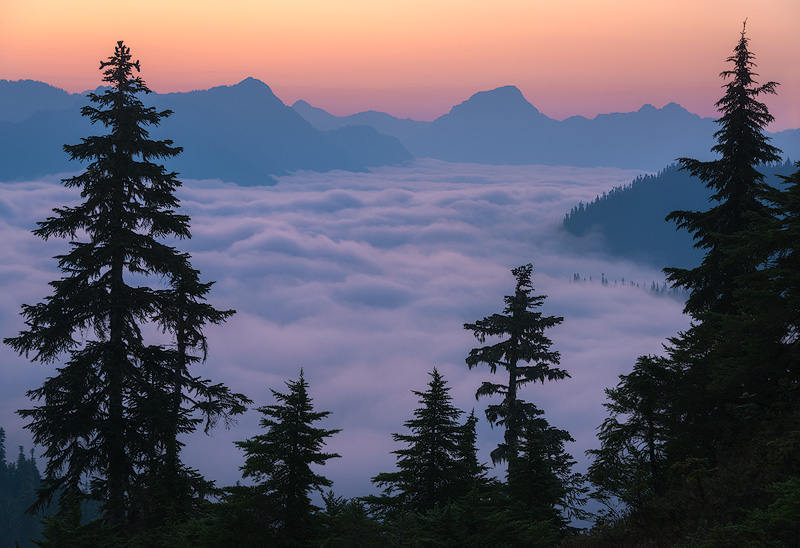 I get a lot of questions about quitting a 9-5 job and starting an online business built around photography, video, or any other creative endeavor.
Most of these questions tie a big creative idea the person has to the money or lifestyle they think the idea will produce.
After the initial idea, they have no clue how to start or where to aim their energy. For this reason, they take a guess, try something, it fails short term, then they quit.
My goal is to teach you a simple framework that I've been using and improving upon over the past 8 years of running an online business.
Let's get started…
If you've never run a business before and haven't consistently produced creative work before, it will be impossible to do both well, concurrently.
No one wants to pay for bad creative work.
Having a business to sell your currently bad work makes no sense.
If your work is already good, but you have no audience, or free examples online, no one will buy it anyway.
You need trust to sell something.
Gaining trust requires consistency, quality, and respect.
All three are great, but one will get you started.
You gain consistency from showing up and sharing what you made, on a regular basis, free for the world to see.
You gain quality by constantly producing bad work and having the guts to share it anyway.
Bad work eventually turns into good work, but only through repetition.
Having the guts to share bad work, knowing it's the only path to improve, will gain you respect for the short term.
Once your work is "good enough" and continues to improve, you gain long term respect for the dedication & guts it takes to believe in yourself.
The big problem, and why most businesses fail, comes down to sequencing.
Most people do the right stuff, in the wrong order.
This makes things 10X harder. In turn, they quit.
They want the money and the results now.
It doesn't work this way if you want to build a business that lasts for the long term.
The first step is to get "good enough" at what you create that someone wants to buy it.
Start creating and sharing things that interest you and you want to improve upon.
Everything you create will be bad at first.
This will make you feel bad about yourself.
Get used to it.
Don't listen to these thoughts.
They are the cost of creating.
Make videos, take photos, write, record a podcast. Anything works, but it has to be something you're actually interested in improving at!
Offer your work to the world, for free. It's not good enough to charge for yet.
You don't need an official business, at first. It will only complicate things.
Just start TODAY and create. Put your stuff out there. No excuses. No overthinking.
A simple website will serve this purpose.
Your website will look bad at first, too.
Concentrate on your creative work. You can update the website later.
Just make sure to:
Name your site something that will allow you to expand your brand, in any direction, in the future.
Your name is a great website URL.
Consider these small bits of creativity, shared freely on your website, market research.
They provide you free feedback on what people like to interact with or want to learn about.
Keep creating and sharing, consistently, until you build a small audience that trusts your ideas, art, or whatever you put out there.
Eventually, people will start asking one of two things:
THING ONE: How can I purchase what you're creating?
THING TWO: How can I learn your methods so I can create something like this on my own?
Suddenly, you have customers.
They came to you. No clunky business or advertising required.
Now, start to build your business to best serve or teach these customers.
Since you built everything around things you are interested in, this will be easy. Your personal interest will also ensure you stay motivated, long term.
You're still small so you can interact with each customer and make your first product perfect.
Keep putting out free content, learning, and improving your craft. This should never stop.
Slowly grow your business size and complexity but only when it's required to serve your customers or solve a personal problem.
Keep things simple.
You're not a large corporation. Don't act like one!
Teach and share what you create through your own ideas & perspective.
Don't try to create what you assume others want to see.
Build your business around trust, consistency, and respect, but most of all helping others to learn or benefit from what you're creating.
Pick new interests and things you want to learn about.
Share & teach everything you learn and create.
Repeat.